We are currently witnessing a humanitarian crisis in India of proportions never witnessed before as medical infrastructure is buckling under the pressure of the global pandemic. Several people are getting infected every day, with cases continuing to rise at unprecedented levels.

In March 2020 when this all started, our Trustees with Advisors and volunteers did some brainstorming and planned a thoughtful roadmap to act in 5 specific fronts,
[1] Strengthen Government Healthcare System
[2] Support farmers
[3] Relief for needy families
[4] Covid Specialty Medical Center
[5] Oxygen Bank
In response to 2nd wave of pandamic, we pledged to set up COVID Specialty Medical Center and Oxygen Bank at a small town in Maharashtra. This CSMC has been successfully set up and handed over to RH Partur on 9th May 2021 in presence of Hon. Health Minister of Government of Maharashtra and Hon. District Collector of Jalna. This facility can accommodate and treat 20 mild or moderate (non ICU) patients at a time who would need 24X7 Oxygen supply. A team of 4 doctors and 8 nurses are managing this facility to provide medical treatment at complete free of cost. We have invested more than 7.5 lakhs until so far in this project and will continue to support it. The beauty of this medical facility is that, it will exist even after Covid pandemic and continue to serve needy people from surrounding 92 villages.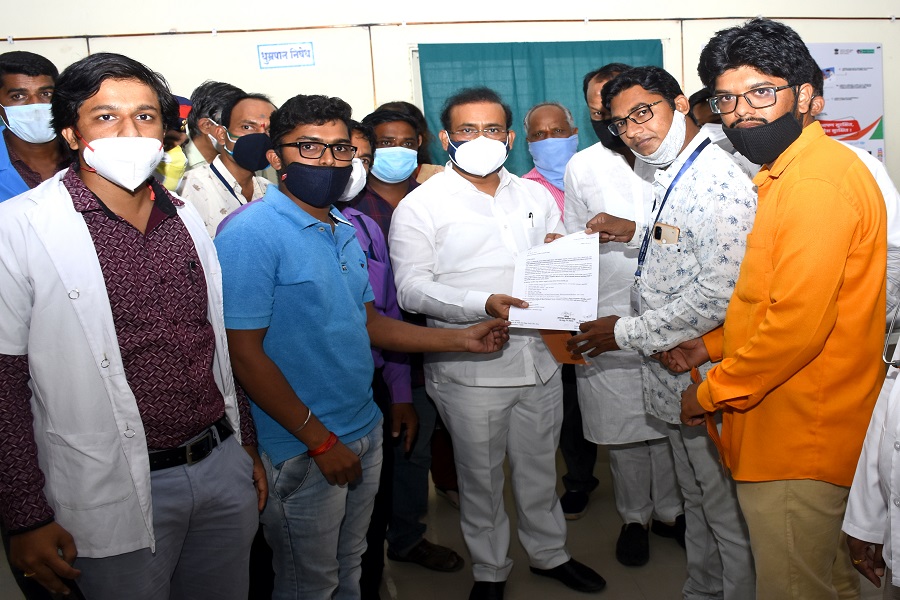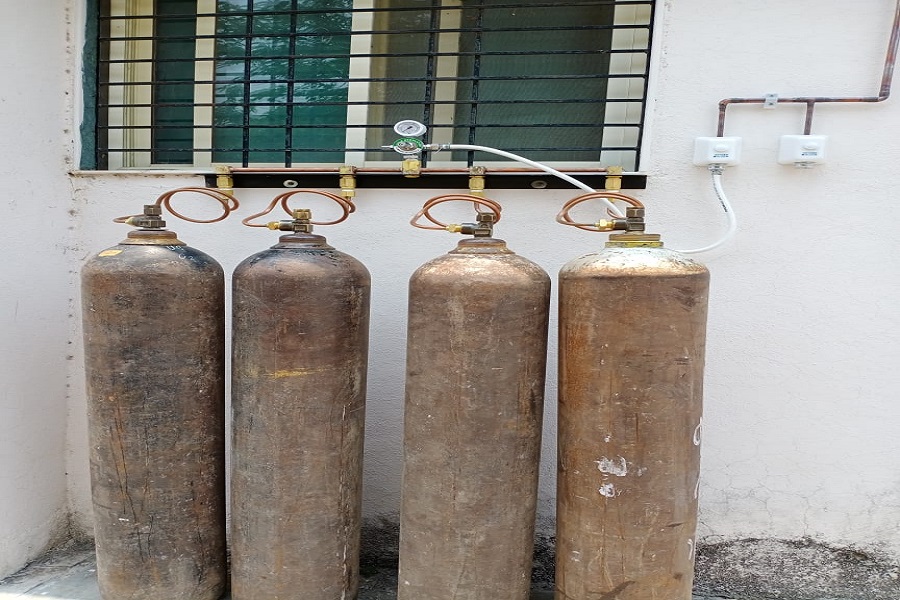 While managing this medical facility, we realized that hospital bed with Oxygen supply is crucial for critical patients but many people get admitted in early stage itself assuming that they might not find a bed when they need it or sometime they continue to occupy bed only for Oxygen support. To overcome this problem, now we have created a Oxygen Bank to provide portable Oxygen Concentrators to needy patients (especially in villages) at free of cost. At the moment we have 8 portable Oxygen Concentrator machines (Medris JY-102W, GCE M50) in use on rotational basis. This will ensure hospital beds are available for critical patients while providing emergency Oxygen support to post-covid patients at their residence itself.
Patients Benefited
| Sr. No. | Medical Service | Cordinator | Location | Year | Count |
| --- | --- | --- | --- | --- | --- |
| 1 | Covid Specialty Medical Center | Dr. D. R. Naval, RH Partur | Partur | 2021 | 85 |
| 2 | Oxygen Bank | Devidas Karhale, Santosh Khandagale | Partur | 2021 | 19 |
| 3 | Oxygen Bank | Devidas Karhale, Santosh Khandagale | Partur | 2022 | 03* |
WHAT DID WE DO DURING 1st WAVE?
We have provided Personal Safety and other Medical accessories for Healthcare workers at Governemnt owned 2 Rural Hospitals, 4 Primary Health Care (PHC) centers and 1 Covid Isolation Center within Partur & Mantha tehsils within Jalna district. We provided them with PPE Kits (Qty 20), N95 Masks (Qty 500), Triple layer Masks (Qty 3000), Hand Sanitizer bottles (Qty 635), Safety gloves (Qty 2000), 50 Bedsheets, Reusable cotton masks (Qty 200) for general staff etc. of worth more than 2.5 lakh rupees. This initiative was carried out under direct supervision of Deputy Collector at Partur.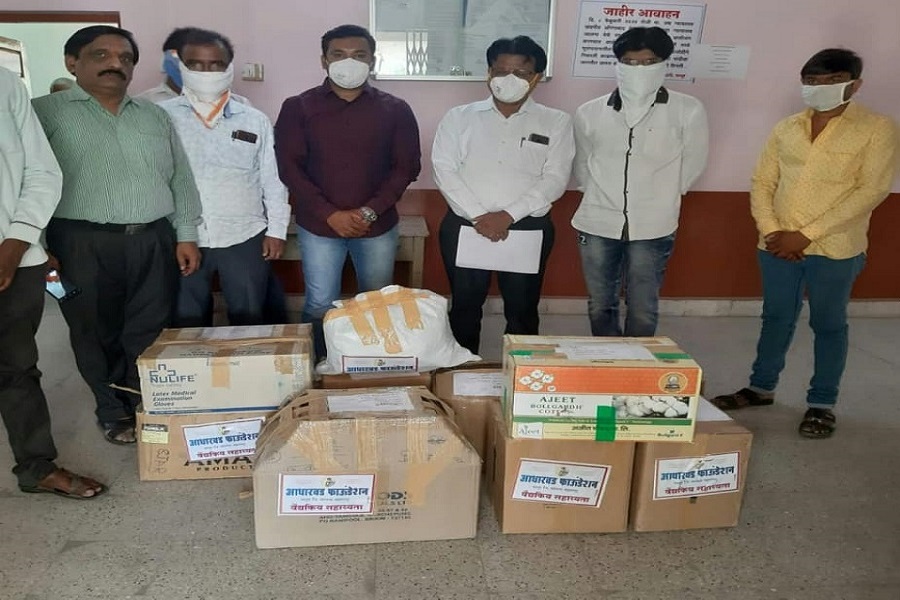 During lock-down small farmers were facing difficulties to sell their fruits & vegetables in the market. To ease their pain we purchased 113 Quintals of fruits directly from farmers, going at their farm and at a price higher than current market price. This initiative has directly benefited many farmers in Partur and Ghansawangi tehsils and indirectly benefited many other farmers. This 'smart move' enforced all local dealers to offer better competitive price to farmers in that region. This initiative was carried out in coordination with Hon. Deputy Collector (SDO) and Taluka Agree Officer (TAO), Chief Officer of Municipal Corporation at Partur.
Farmers Benefited
| Sr. No. | Name | Address | Fruits | Quantity |
| --- | --- | --- | --- | --- |
| 1 | Bhaskar Hajare | Watur Tq. Partur | Mosambi | |
| 2 | Dipak Sose | Chitwadgaon Tq. Partur | Watermelon | 800 Kg |
| 3 | Vitthal Nagre | Chitwadgaon Tq. Partur | Watermelon | |
| 4 | Yogita Jawale | Chitwadgaon Tq. Partur | Watermelon | |
| 5 | Ashok Kate | Anandwadi Tq. Partur | Mosambi | 1655 Kg |
| 6 | Raosaheb Shelake | Babhai Tq. Partur | Mosambi | |
| 7 | Gajanan Sose | Chitwadgaon Tq. Partur | Watermelon | |
| 8 | Gautam Deshmukh | Ranjani Tq. Partur | Mosambi | |
| 9 | Ashok Waghmare | Khandavi Tq. Partur | Watermelon | |
We do agree that its difficult time for everyone one of us, but it is terrible for those that are daily wage workers and especially orphans and old age people families. In order to provide some relief to such families, the Trust has provided food and kitchen grocery kits to carefully identified families from villages and slum areas of Partur tehsil. Also, more than 40 Quintals of fruits (Watermelon, Orange) have been distributed to hundreds of people at free of cost, even at few Covid hospitals in Pune.